Branching Corpses: A Strange World
Links to the next games in the story, depending on the ending: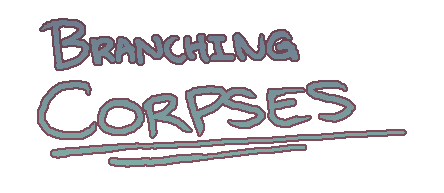 Branching Corpses is a community made game series where you can extend the story.
This is not the start. It is advised you start from here: START
Follow the game here on itch and I will make a devlog update when the endings are extended. Which I assume will notify you?
Follow https://twitter.com/branchedcorpses to keep up to date on the series.

Please join us on discord and help contribute to the story! https://discord.gg/VhfEwzg

CREDITS

A Strange World is a "corpse" (a game in the Branching Corpses multiverse) made by DistractedMOSFET. Follow me on twitter for future corpses and other games: https://twitter.com/DisMOSFET

The font in the game is "Romulus" made by Pix3M https://www.deviantart.com/pix3m
The music in the game is:
Night of the Streets, made by nene https://opengameart.org/content/night-of-the-streets-horrorsuspense
Operator Loop, made by Pant0don https://opengameart.org/content/operator
A Strange World was made with Godot Engine, and the entire project can be downloaded on this page.

Download